THERMOBILE PSG 300 heater
Industrial Heater, 300KW 1,023,000BTU, Gas, 8", 400V
*Please state fuel type (natural gas or LPG) at time of ordering*
This range of cabinet heaters for workshops, warehouses, industrial units, factories and retail areas is compliant with Part L2B of the 2010 Building Regulations. These warm air heaters are pre-wired with an electronic programmer to control heater on/off cycles, temperature, frost protection etc. A combined fan and limit switch is fitted; in the event of overheating the heater will be automatically shut down by the limit thermostat. A stainless steel combustion chamber is fitted as standard, and the heater comes supplied with a flue tee-piece. The high quality gas burners are fuel efficient high/low two stage manufactured by Riello, thus ensuring long life and reliability. Thermal efficiency in excess of 91% is achieved by this heater.

Optional duct outlet spigots, and uprated fan motors for ducting are available.

It is now mandatory for all new warm air heaters used for the comfort of occupants of a heated space to comply with the new ErP (Energy related Products) regulations regarding Eco friendly and Energy Efficient operation. As well as normal thermal efficiencies, calculations for seasonal efficiency also include air flow, heat exchanger temperature rise, and electrical power consumption. This new, improved range of heaters are ErP compliant (EU directive 2009/125/EC - Lot 21 Tier 1). Improvements to comply include changing to a burner of a type which has high and low settings, fitting an electronic timer/thermostat controller which automatically optimises efficiency, and ensuring all electrical switchgear and motor are energy efficient, plus ensuring that exhaust gases are all low NOx (Nitrogen Oxide).


● Manufacturer: Thermobile
● Model: PSG 300 ERP
● Nominal heat output (High Setting): 300KW
● Nominal heat output (Low Setting): 210KW
● Air flow: 20736 M3/hr
● Air throw (approx.): 47m
● Number of discharge heads: 4
● Static Pressure: standard motor - 150Pa
● Natural Gas Consumption: 33.3 M3/hr
● LPG Consumption: 12.8 M3/hr
● Gas connection: 1-1/4" Rc
● Main fan start/run current: 32A/14.4A
● Flue diameter: 8 inch
● Combustion air spigot diameter: 150mm
● Noise level: 77dB(A) @ 5m
● Nett weight: 556kg
● Voltage: 400V
2 years parts warranty
1 years labour warranty
10 years heat exchanger warranty (depending on total operational hours)
heater product code : R096.6049
for recommended flue kit see : R018.3089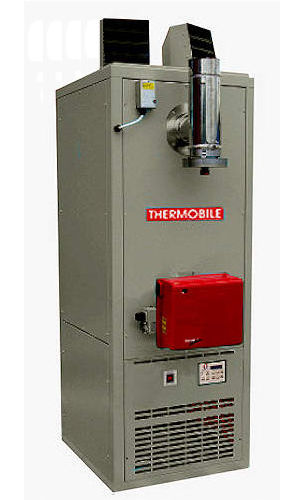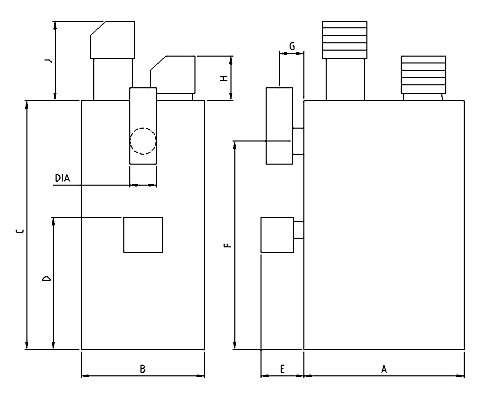 ● Dimensions:-
● A: 1600mm
● B: 1105mm
● C: 2315mm
● D: 1120mm
● E: 610mm
● F: 2020mm
● G: 240mm
● H: 560mm
● J: 1010mm
● DIA: 8"
see all our Cabinet Workshop Heaters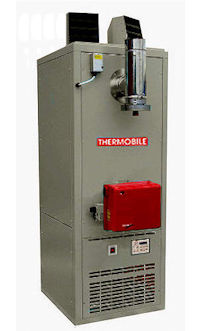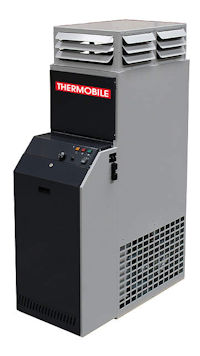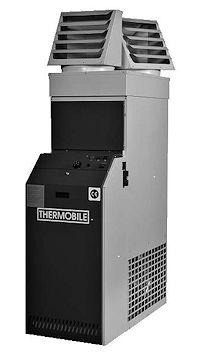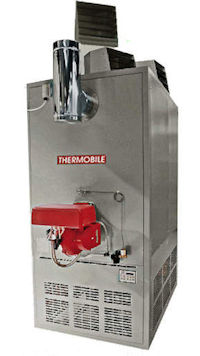 see all our Space Heating options