41KW Biofuel Heater / Rapeseed Oil Heater 146,000 BTU
Thermobile Bioenergy 2 Heater

Save on workshop heating costs in small workshops or warehouses by using linseed oil or rapeseed oil as your fuel. This rapeseed oil heater has it's origins in the burning of waste oil and in this application it is still very successful world wide (but no longer viable in Europe). The heater has been re-developed to operate on biofuels, rapeseed oil, linseed oil, PFO (Processed Fuel Oil), or HVO (Hydrotreated Vegetable Oil).
● Sealed combustion chamber suitable for use in garages
● Burner drawer system for easy access to clean burner dish
● Overheat thermostat prevents unit from overheating
● Flame failure protection switches off heater if ignition problems arise
● Burner pan overflow device switches off fuel pump to prevent oil spillage
● Combustion chamber pressure relief valve for safety
● High efficiency heat exchanger for maximum heat
● An optional combustion air intake kit can draw air from outside (no dangerous fumes)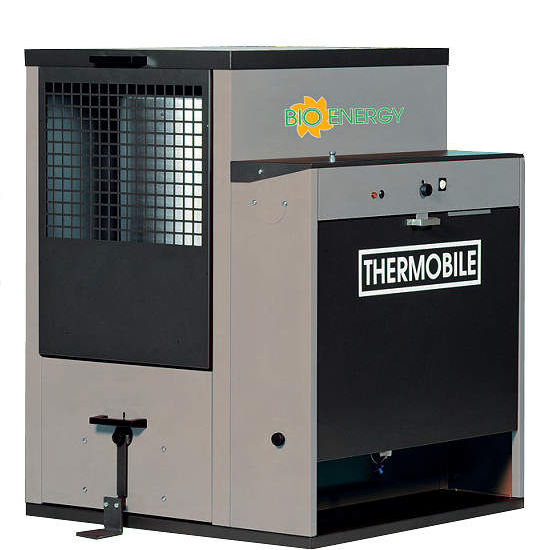 ● Manufacturer: Thermobile
● Model: Bioenergy 2
● Manual Ignition Biofuel / Multifuel Oil Heater
● Electricity Supply : 230V
● High and Low heat settings
● Net Heat Output BTU : 64,000 and 112,000 BTU/hr (actual maximum will depend on type of fuel used)
● Heated Air Flow : 3000 cubic metres/hour
● Fuel Consumption : 2.5 - 4.3 litres/hr
● Fuel Tank Capacity : 55 litres
● Dimensions : 820 W x 1100 D x 1280 H
Thermobile heaters are backed by 50 years experience in the development and manufacture of space heaters, ensuring a reliable product which will give full customer satisfaction.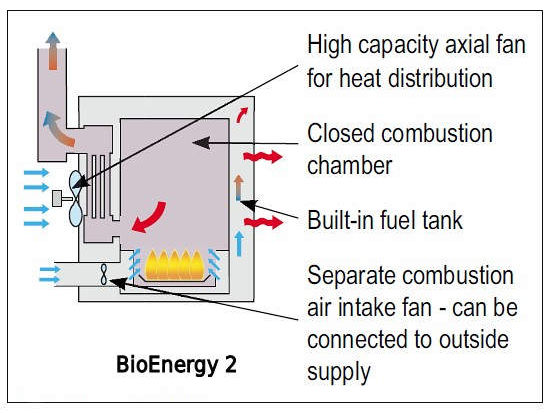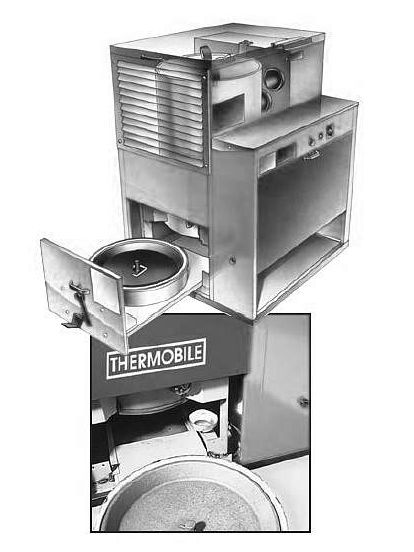 Drawer system for ease of access to burner dish


Burning of waste engine oil with these heaters is possible, but is regulated with very high permit costs and fees making it uneconomic. See more information.

heater product code : R096.6102

OPTIONAL ACCESSORIES
internal (vertical) combustion air kit : R018.3015
external (horizontal) combustion air kit : R018.3016
complete flue kit : R018.3001
1000mm flue pipe : R018.3051
500mm flue pipe : R018.3052
flue 45 degree bend : R018.3057