38KW Stainless-Steel Diesel Heater 131,000BTU
A top quality, European made diesel space heater. Ideal for heating factories, warehouses, garages and workshops.
Designed to be one of the most reliable heaters on the market, this heater includes an external fuel filter for ease of access and reduced downtime, a high quality pump system manufactured by Danfoss of Denmark, and a corrosion proof stainless steel body for long life. A plug-in point for an optional thermostat is also provided.
● Manufacturer:

SIP

● Model:

Fireball P1280S

● Paraffin / diesel space heater
● 230V electric supply required
● Heat output - 128,000BTU/hr (37.5 kw)
● Approx. heating area - 32,143 m3 (900cu ft)
● 2 year warranty
heater product code : R096.3112
optional thermostat product code : R018.9002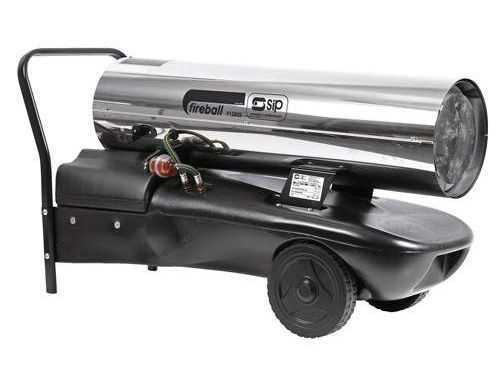 see more in our Kerosene / Diesel Space Heaters section
or
see all our Heating options